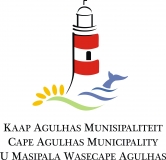 EPWP: Human Development_Youth in Waste Awareness Project (Reference number: 4/4/3/6)
Closing Date: 07 January 2022
Salary:
DIRECTORATE: MANAGEMENT SERVICES
DEPARTMENT: HUMAN DEVELOPMENT
REFERENCE NUMBER: 4/4/3/6
EPWP – YOUTH IN WASTE AWARENESS PROJECT
Requirements:
Physically fit and healthy
Certified copies of ID and proof of address
Proof of banking details
Grade 12
KEY PERFORMANCE AREAS:
Implementation of environmental education programmes and awareness campaigns in the respective communities.
Execution of other programmes within the Human Development department.
HOW TO APPLY:
STEP 1: Complete the attached EPWP Application form. Hard copies of this form can be obtained at your nearest Municipal Office or at (OLD Nedbank Building) in Bredasdorp.
STEP 2: Attached certified copy of your identity document
STEP 3: Proof of banking details (bank letter / bank statement)
STEP 4: Submission of application can be hand delivered or emailed together with your certified Identity document & proof of Banking Details to your nearest Municipal Office or submit at (OLD Nedbank Building) in Bredasdorp.
Email to: nicholen@capeagulhas.gov.za
SALARY: R140 per day
ENQUIRIES: MRS. LUZETH SMITH
ELIGIBILITY: All unemployed & disabled persons, registered on the CAM database.
CLOSING DATE: Friday, 07 January 2022
EPWP Application Form (180.18KB)
Notice_Youth in Waste Project 2022 (151.56KB)