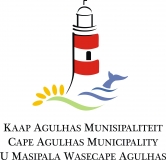 EPWP: Protection Services: Cleaner / General Office Assistant (Reference Number: 4/4/3/6)
Closing Date: 14 January 2022
Salary:
DIRECTORATE: MANAGEMENT SERVICES
DEPARTMENT: PROTECTION SERVICES
REFERENCE NUMBER: 4/4/3/6
EPWP CLEANER / GENERAL OFFICE ASSISTANT
Requirements:
Physical Fitness and healthy
Certified copies of ID and proof of address
Proof of banking details
KEY PERFORMANCE AREAS:
CLEANING OF FACILITIES
Cleaning of the facilities and offices (Protection Services Building) daily.
Ensure that all cleaning material is available.
Ensuring that all electrical points and light are in working order and ensuring that ern is on.
Requesting quotations and placing orders for cleaning and other material.
Reporting all major faults to the caretaker.
To keep facilities neat and clean to meet municipality and department set targets.
OFFICE SUPPORT/GENERAL TASKS ACTIVITIES
Perform general clerical duties and renders support to specific functional areas in the afternoon.
Transmitting facsimile/email copies to specific destinations and recording transmission details.
Photocopying of documents.
Attending to filing of documents/correspondence in alpha-numerical sequence.
Co-ordinate, record and submit information to relevant officials.
HOW TO APPLY:
STEP 1: Complete the attached EPWP Application form. Hard copies of this form can be obtained at your nearest Municipal Offices or at (Old Nedbank Building) in Bredasdorp.
STEP 2: Attached certified copy of your identity document
STEP 3: Proof of banking details (bank letter / bank statement)
STEP 4: Submission of application can be hand delivered or emailed together with your certified Identity document & proof of Banking Details to your nearest Municipal Office or submit at (Old Nedbank Building) in Bredasdorp.
Email to: nicholen@capeagulhas.gov.za
SALARY: R180 per day
CLOSING DATE: Friday, 14 January 2022
ENQUIRIES: MRS. MYLLISON SAPTOU
ELIGIBILITY: All unemployed & disabled persons, registered on the CAM database.
EPWP Application Form (180.18KB)
Notice_Protection Services: Cleaner (152.89KB)