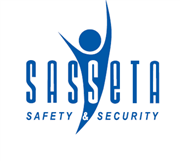 Safety and Security Sector Education and Training Authority (SASSETA) is a public entity, established in terms of Section 9(1) of the Skills Development Act of 1998, as amended
JOB ADVERT
1x Learning Programmes Administrator (B5)
This is contract position expiring on 31st March 2025
ALL INCLUSIVE ANNUAL REMUNERATION PACKAGE (TCTC):
( R 343 611.00 – R 404 758.00 per annum)
Reporting directly to the Manager: Learning Programmes, the incumbent shall be responsible for:
Preparing, maintaining and archiving project files;
Maintenance of project learner list;
Maintenance of Project Plans;
Ensuring all project learners are registered, certified and reported accordingly;
Preparation and maintenance of Pre-Monitoring reports;
Quality and completeness checking as well as processing project related payments;
Disbursement of learner stipends;
Preparation of learner reconciliation schedule for invoices and stipends;
Providing administrative support to Learning Programmes Practitioners;
Logistical arrangements such as travel, venue hire, refreshment etc;
Support the Discretionary Grant receipt, evaluation and award processes;
Ensuring all signatures are obtained for project related correspondence, including payments and contracts;
Preparing payments;
Checking compliance of documents as per milestone requirements;
Preparation and dissemination of meeting packs and minutes; and
Ad hoc tasks as delegated
JOB REQUIREMENTS:
A minimum of NQF level 5 qualification (National Certificate) in administration / Project Administration / Business Administration / Public Administration;
At least three (3) year's administrative experience;
At least 1 year experience in projects administration / coordination;
Previous experience in working with diverse stakeholder constituencies;
Previous exposure to the SETA environment will be a strong advantage;
Intermediate computer literacy in MS Excel and MS Word.
SKILLS AND ATTRIBUTES REQUIRED:
Above average communication skills (oral and written);
Ability to prioritize and work under pressure;
Detail orientated person;
Good interpersonal skills (people's person);
Sound Admin skills;
Good co-ordination skills;
Good planning and organising skills;
Ability to write reports; and
Ability to take initiative.
PLACE OF WORK
SASSETA Head Office, Building 2, Waterfall Corporate Campus, 74 Waterfall Drive, Midrand, 2090.
Closing Date for Applications: 3 January 2022
Successful candidate will be subjected to security clearance and will also be expected to sign a performance contract.
Only short listed candidates will be contacted. Should you not hear from us after four weeks from the closing date, assume that your application was unsuccessful.
PLEASE NOTE: Only electronically submitted applications will be accepted and applications from unsuccessful candidates will not be retained.
NB: SASSETA reserves the right not to make an appointment.